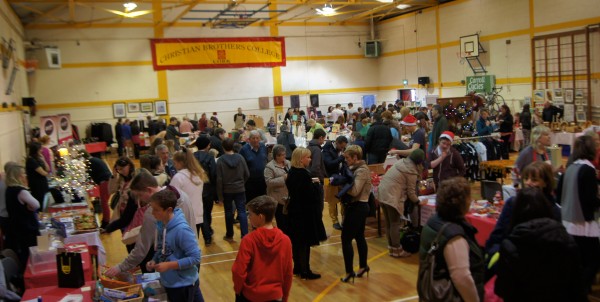 Our Christmas Fair was an outstanding success and many thanks to all who supported it.
Over 30 External Stalls were on show, who had some fantastic products for sale, together with a few of our own Novelty Stalls. A few stalls included Cork Florists, Blarney Chocolate Factory, Irish Atlantic Sea Salt, Ballycotton Seafood, Sugar Mama and Carroll Cycles. There were some lovely craft stalls with jewellery, knitwear, wood turning crafts and local artists.
We had a number of Novelty Stalls of our own with a 'Games Room' in the Canteen – Mario Kart, Rugby Throw, Duck Pond and a Snowball Challenge, while in the main hall, parents and students were busy at stalls such as our Spinning Wheel, Cupcake Decorating, Hot Dogs & Hot Chocolate, Marvellous Mugs, Chocolate Tombola and many, many more.
It was a great afternoon in the school and even Santa had time to call!! All proceeds from the day was raised for the Zambia Immersion Project.