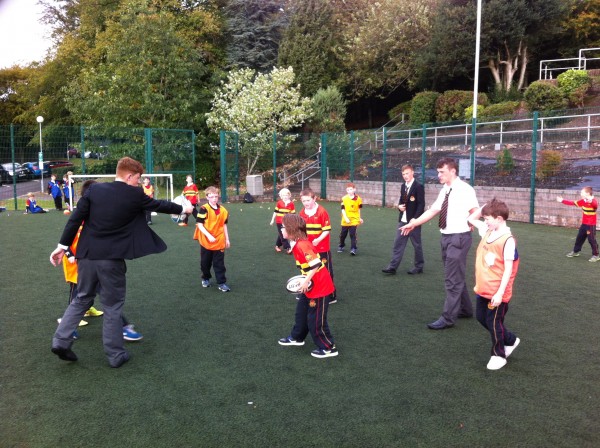 PE is an important part of our Curriculum.
Every Tuesday, we wear our Tracksuit and learn new skills and play games.
We are fortunate that a number of FOURTH YEAR Students give of their time to help out with our PE.
Today Jordan, Neil and Sam were the coaches and used some of the concepts from their recent Munster Rugby Coaching Course to plan a fun and active PE lesson.